Dates
1st January - 31st December 2022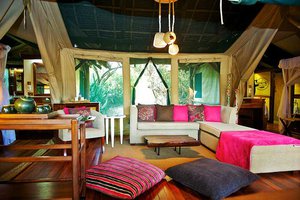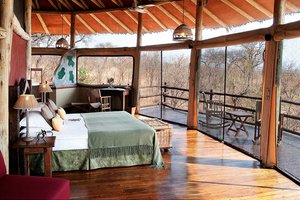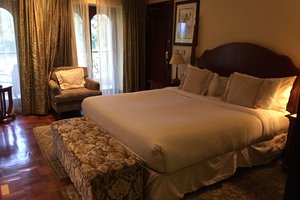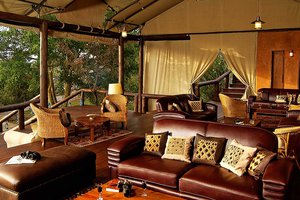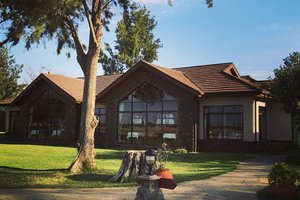 Overview
This safari is designed for both East African Residents and International Citizens. The safari can be customised to the need(s)/requirement(s) of the guest(s), offering them an exceptional and unforgettable experience. 
These safaris offer guests a unique insight to the destinations offered by Apex Photo Safaris. According to the guest(s) preference(s),  they can choose either flying or driving safari's or a combination of both. 
Having spent our entire lives in Kenya and being exposed to the African bush, we use our expertise to create a perfect safari itinerary based on your budget, time constraint and personal requests or needs, be it bird-watching safaris, photographic safaris, family safaris, luxury safaris and specialised tailor-made safaris. 
Granted, East & Southern Africa is home to some of the best wildlife viewing areas in the world but the region is also home to some of the most captivating and photogenic tribes. 
CAN'T DECIDE WHERE YOU WOULD LIKE TO VISIT? We know it can be really difficult singling out a few destinations, especially when there are so many great ones to choose from, but not to worry, our aim is to assist you in making that tough decision. Be it a safari in the wilds of the savannah to the white sandy beaches of the East African coast, Apex Photo Safaris will offer you a breathtaking adventure of a lifetime! 
Guides
Aatish & Aashit will be your personal guides and photographic instructors (IF REQUIRED) throughout the entire duration of your safari. They will share their extensive knowledge of the wildlife, flora and fauna not only of the surrounding areas, but also the different parks and reserves of Kenya, Tanzania, Uganda, Botswana, Namibia, Rwanda & India. To get the perfect photograph and safari experience it is important to be able to study the animal and understand it's overall behaviour, so as to perfectly position the vehicle and most importantly not to harass the animal or destroy the environment in any way possible. Over the years, having spent numerous hours closely interacting with the wildlife, they will assure you the perfect position to guarantee you that picture perfect shot.

All guides have a minimum of the bronze level qualification from the Kenya Professional Safari Guides Association (KPSGA), which was set up to, ensure excellent standards in guiding. They have a vast knowledge in a variety of fields, which include, ornithology, botany, geography, entomology and of course a extensive knowledge of the different animals encountered whilst on safari.
Camps, Hotels and Lodges
On arrival to the destination of your choice, guests will spend the night at one of the luxurious Hotels we offer. The hotels are ideally located from the International and Domestic Airports and the central business districts of the respective countries. The hotels are famed for their exceptional standards of efficiency, service and five star hospitality. 
On safari, the guests will be staying at luxury camps that are ideally located right in the respective parks/reserves, hence maximising their chances for game viewing. The camps/lodges enjoy spectacular locations in the world's best-known wildernesses. All tents/rooms include four-poster king size/single beds, full indoor plumbing with flush toilets and hot showers/bath tubs and personal balconies offering breathtaking views of the surrounding area(s).  The camps/lodges boast excellent cuisines from all around the world and they cater for vegetarians, non-vegetarians and guests with special dietary requirements.
Most of the properties we use are well equipped to cater for the perfect family getaway. They are ideal for families with a setup of two bed-roomed family tents complete with a spacious lounge and an outside deck for that magical view of the savanna.
A number of the camps and lodges are equipped with fully functioning swimming pools, where the little ones can indulge themselves to some innocent fun and games.
Vehicles
All vehicles used while on safari are entirely safari modified land rovers and land cruiser 4x4s that are custom built to deal with the harshest of terrains and also to ensure your comfort and safety. They are capable of carrying up to a maximum of 5-7 PAX, to ensure the utmost satisfaction, easy wildlife observation and photography. All vehicles are also fully equipped with roof hatches to improve all round game viewing and offer you a 360-degree panoramic view of your surroundings.
Guests/Participants
There is no limit on the number of guests/participants on these safaris.
Price
As this is a custom tailor made safari designed to the guest(s) specification, kindly contact us for full itineraries, availability and pricing.
Summary
The safari will include:
Aatish & Aashit as your personal tour guides/operators
All accommodation while on safari
All internal flights included in the itinerary
All ground transport while on safari
Park/Conservation Fees
Flying Doctor (AMREF) cover
Daily game drives in custom built 4x4 Land Rovers/Land Cruisers