Booked a family tour to Maasai Mara for a week during Christmas. Excellent service. They have delivered what they have promised.very satisfied.Highly recommend to my family and friends.
Dr. Arumugam - Chennai, India
I have been on 3 safari's to date, many more to follow. The last of which was in the Masi Mara(8/2012 )with Aatish and Aashit. I met the brothers in the Mara on my first safari in 2011. While getting some lunch at camp, I noticed two guys going through some really nice photographs on their computer. Being a novice photographer, I was having difficulty getting proper exposure and quality photographs. I decided to ask them for some suggestions. They took the time to explain how to maximize the capabilities of my camera. They asked me if I'd like to come out with them on one of their drives. I was there the next morning, and the remaining days of my trip. I enjoyed my time with them so much, I booked a trip in 2012 and brought a friend of mine. Aatish and Aashit took care of everything. Accommodations, transportation, no problems. The 2012 safari was epic. Multiple river crossings, leopards, rhinos, crocs, hyenas, lion kills,and a cheetah hung out on our jeep. Apex, A+
Colin - U.S.A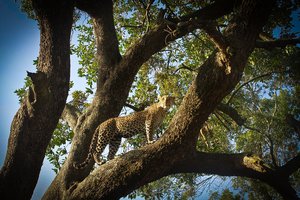 Every time I go back to Kenya and do a photo safari, I say this and this the time I wrote a diary and fix my experiences, then I agree that everything stays inside me as impregnating of colors, sounds and smells of Africa, pictures taken were never quite satisfactory.
 This time it was different, my fifth time in Kenya, my fifth time in Masai Mara.
For the first time I went with two local guides, Aatish and Aashit, not succeeding in places with a jump from the plane, but going with them by jeep.
 Navigating the land takes longer but allows you to enjoy the approach and appreciate the area, with people from that place who grew up and love the wild is an added value.
 The time spent with them past too quickly, perhaps because in the nine days together we have seen and done so much.

The lake Naivasha playing with fish eagle, six at once and find out how difficult it gets to take a picture of it in flight or while grabbing a fish, with their tips at the end I was successful and I have my beautiful pictures, National Geographic style. 
Lake Nakuru and its magnificent light, and the multitude of birds along with rhinos a close encounter with a black-necked spitting cobra and a black mamba. The park Aberdares, unknown to most, a real discovery for me to be in a full equatorial forest. During the three days spent in Naivasha, I could appreciate their expertise in photography and the knowledge of the places jointly with their sympathy.
 In Masai Mara, a reserve I already knew, the experience was totally different from the previous ones, as well as the atmosphere of the end of the year, and adding a kind of freedom of movement, off the beaten track of routine camp guides. Through their experience, I had the opportunity to encounter a great deal of animals from biggest to the smallest, I'm not going to list them, but the 3400 photos I took are proof enough. I could share with them the camera equipment and use their lens, improving with their suggestions. This time the photos I took are of high quality, given by the available time I had to shoot and the shooting position chosen was always optimal. 
In a few words... I cannot wait to come back...See you soon guys.

Massimo - Italy
I have been to several safaris and camping trips with Aatish and Aashit we have visited several national parks which includes the Maasai Mara , Lake Nakuru national park, Aberdares National park. The amount of knowledge they have about the National parks ,the animals including birds and nature in general is amazing and mind boggling Besides all that they are really friendly and approachable. You can ask them any question during the safari and I bet you will get a genuine answer. They are amazing photographers and I personally have learnt some few tips on photography and am so greatful for that. All in all Aashit and Aatish to me are the best guides you can ever ask for when it comes to enjoying African wildlife. Apex photo safaris keep up the good work!

Frank - Kenya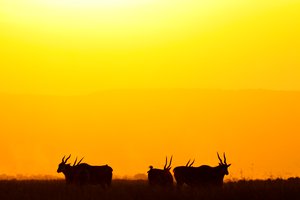 I have now been on safari to the Mara three times in the last three years and plan on joining them this Easter. 

What makes me keep going back? The Mara is pure magic; every time I step off the plane at Olkiombo airstrip I forget about the world! Aatish and Aashit's intimate knowledge of the area, the cats that reside within it, and their sheer enthusiasm is infectious.

Beyond that, they are easy to talk to and get along with. My photography skills have come on leaps and bounds over the last 3 trips thanks to their guidance. 

Aatish and Aashit guide in their own unique way, and have always done their best to cater for my quirks! I love cheetahs, and many a day we have been out all day following a cheetah mother and their cubs. It is only with patience like this that one can see incredible interactions. 



I wish them all the best with their safari business and hope to be their number one repeat customer.

Dhruv

Dhruv Shah - London, UK
Jambo! We just had a 4 day safari with Apex photo safaris and I just want to say how amazing our experiences were. I'd like to give a much special thanks to our guides Aatish and Aashit who were the perfect guides.We really could not have asked for better guides. We managed to see all the Big 5 and plenty of other animals. What an experience!!!! thank you for making our trip so memorable and so enjoyable. Asante Sana(thank you very much)!!!!!

Tabby - Kenya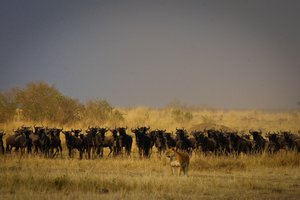 I have been on 3 safari's to date, many more to follow. The last of which was in the Masi Mara(8/2012 )with Aatish and Aashit. I met the brothers in the Mara on my first safari in 2011. While getting some lunch at camp, I noticed two guys going through some really nice photographs on their computer. Being a novice photographer, I was having difficulty getting proper exposure and quality photographs. I decided to ask them for some suggestions. They took the time to explain how to maximize the capabilities of my camera. They asked me if I'd like to come out with them on one of their drives. I was there the next morning, and the remaining days of my trip. I enjoyed my time with them so much, I booked a trip in 2012 and brought a friend of mine. Aatish and Aashit took care of everything. Accommodations, transportation, no problems. The 2012 safari was epic. Multiple river crossings, leopards, rhinos, crocs, hyenas, lion kills,and a cheetah hung out on our jeep. Apex, A+
Colin - U.S.A
In July, we booked a trip through Apex Photo Safari to Masai Mara and they did an excellent job. The hotel that they booked for us was Olare Mara. The hotel and service was exceptional. I am very glad that they recommended that we fly from Nairobi to Masai Mara as this gave us more time for the Safari. It was nice that they would call us at the end of each day to check that everything was going well. I would highly recommend booking any tours through Apex Photo Safari as they really do look after all your needs and make sure that your trip will be a once in a lifetime adventure. The tour guide that we had was exceptional and made sure that we got to see the big five, the migration, a cheetah kill which was just amazing.
Reshma Pandya - U.S.A
My family and I just had an amazing safari to the Maasai Mara with Aatish & Aashit (Apex Photo Safaris). The experience was unbelievable. Our accommodation was an exquisite 5* camp located right in the heart of the Mara Reserve with plenty of game around. 

For a few years now, I have wanted to visit the Mara but due work, it has been really difficult. Having a few days off this summer and knowing that the great migration had arrived to the Mara, at the first chance I got, I contacted Apex Photo Safaris and asked them to organise a safari for myself and my family to the Maasai Mara and it was the best decision I made.

Their intimate knowledge on both wildlife and photography was outstanding and I literally had the time of my life. I cannot wait to go back.

A big thank you to Apex Photo Safaris, especially Aatish & Aashit!! 
Akshay - London, United Kingdom
We have now been to the Mara twice with Apex Photo Safaris and I would like to congratulate them on doing an amazing job in organising our safari. The camp that we stayed in was excellent. The setting, staff service and dining experience were exceptional. Our guides were excellent and they did an outstanding job in making sure that we got to see plenty of game. Overall they delivered what they had promised and our expectations were definitely surpassed. We will be going back on safari with Apex very soon.
Durgesh & Mona
Our 4 night stay at Olare Mara Kempinksi was simply amazing. It is the ony 5 star Luxury Tented Camp in the Masai Mara eco-system. When we landed at the airstrip, a guide named Bernard was ready to pick us up. He gave us a warm welcome and also mentioned that he was going to be our guide throughout.

It had not been 15 minutes since we left the airstrip to go to the Camp, and we were lucky to see a sub-adult lion and lioness from the Eseketah pride resting on the side of the road.

When we got to the camp, we received a very friendly welcome with an amazing Traditional Masai dance and after that some yummy fresh tree tomato juice. The staff were excellent in terms of customer service. We received the best customer service from all staff including the Chefs, waiters, guards, guides and administrators.

Our guide Bernard was ready for all the game drives on time. He is very knowlegable, caring and an excellent guide. On all the game drives we went for, we managed to spot the big four except for the rhino which is not in this conservancy. We also spotted the lion pride, a leopard and a cheetah with a kill. The guide always went an extra mile to show us more and more. Adding more fun to that, he was very entertaining and made sure we had a good laugh.

The rooms are well spaced, clean and spacious from inside. It is the best tented camp I have visited in my life.

Each and every meal we had, both vegetarian and non-vegetation was absolutely amazing and what made it more nicer was the fact that the chef cooked whatever we wanted to eat. Alcoholic drinks were available during our game drives, our meals and after dinner too.

Olare motorogi conservancy is the best conservancy in the Maasai Mara eco-system with only 5 Tented camps/lodges. Only the lodge owned vehicles are allowed for the games drives within the conservancy. This allows visitors to view the wildlife while relaxing and not overcrowding at any location. You also get upclose and personal with wildlife. How amazing is that!



What made our trip a success was, Apex Photo Safaris who advised us correctly on where to visit and planned our entire 4 night stay. Dealing with Apex Photo Safaris was very easy and value for the money spent.
Hemanshu Contractor
We recently came back from our honeymoon in Kenya, which was organised by Aashit and Aatish. What a holiday and what a country and just as importantly what  a great job you guys did in helping us organise it.

The Maasai Mara was incredible, and certainly will NOT be once in a lifetime. We are already dreaming of our next safari, hopefully in early 2018.



Diani too was memorable and every hotel that you guys booked for us exceeded our expectations. All in all we came back home with thousands of pictures, more memories and even more determination to go back. I cannot emphasise enough how much we are thankful for the great organisation that Apex provided, with your help the experience really was unforgettable. Good people and good professionals we will certainly be recommending to anyone thinking about a visit to East Africa.
Patrick & Alejandra, Germany
Apex - u guys have been amazing!!! We have booked all our safaris in the mara and around kenya through apex for the last few years - you have always managed to get us insanely good rates and have fulfilled all our requests. We didn't have to think about a thing - from the time we booked until the time we got back to the UK. The safaris that you guided us on were magical - lions mating, 3 month old cheetah cubs, 4 month old leopard cub, a lion kill!! what more could one ask for! I never thought photography would be my kinda thing - but was just so much fun to learn!! I'll post a few pics up soon! Thanks Aashit and Aatish - you guys are awesome! 
Meera Shah, UK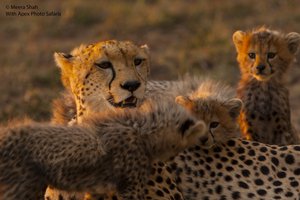 We had a great time at the Olare Mara Kempinski - from the food to the staff and the game drives, and the accommodation, everything was great. We really enjoyed, especially my daughter who even planted a tree in her name..Apex Photo Safaris were great and they made the whole booking process easy and enjoyable...Thank you Apex for the experience....
Bhaves Shah
We recently came back  from a safari in Kenya booked with Apex. This was our first (but definitely not last) trip to East Africa and the Mara . Aatish and Aashit did an amazing job organizing everything from airport transfers, hotel overnight stays at Nairobi, local flights to/back the Mara and luxury camp accommodation.  We were a group of 9 and cannot express how happy and thankful we were for these two guys spending the whole week with us.  Their knowledge on both wildlife and photography is outstanding! They made sure we had enough game drive and were able to work with our last minute requests during the safari. The drivers they have provided for us were also very knowledgeable on the wildlife and we enjoyed their jokes during the drives a lot. That made this trip even more unforgettable!  




We are already dreaming for our next trip to the Mara and will definitely rely on Apex's professionalism to organize it.  You guys did and amazing job! Thank you...
Vladimir & Katya Gotsev, U.S.A.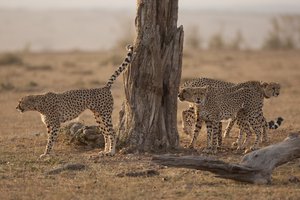 I had been looking forward to the safari in Kenya for about a year and was hoping to experience something amazing but I was nervous about being in a place where I knew so little of how to get around. Enter the twins, two of the nicest guys I've met and I immediately felt like this adventure would be something very special. They know what needs to happen, when it needs to happen, and how to make it happen safely. Not only did they handle every aspect of what we planned, but as the group had new ideas for the adventure, they made it happen with ease. I couldn't even tell if there were any issues to solve during the trip, they quietly just kept everything moving as needed. 

When it came to being out on safari, they had more knowledge of the area, animals, history, people, and geography than I could keep up with. Just ask them, they'll tell you about whatever you're interested in. They kept us safe and taught us what to look for and helped us get into amazing photo opportunities. They were in regular contact with the local guides and rangers and always knew where we should go next for the next amazing experience. We saw the 8th wonder of the world - up close and personal. It was epic!

Another huge benefit was with their photography coaching. I'm pretty well versed in photography and know how a camera works but they taught me new features and techniques that had me taking shots that belong in a magazine. They also helped with the artistic side by talking about how to frame a good shot in different settings and lighting situations. They taught me which features of the camera to tweak and which ones to set and forget so that I could focus on the experience and still take great shots. 

These two are amazing and I'd love to take another trip with them!!



Thanks Aatish & Aashit!
Dean Pipes, U.S.A
We were planning a business trip and looking for something that would provide a memorable experience.  We booked through Apex and they handled everything including travel arrangements, hotel stays and camp accommodations.  They handled everything flawlessly!

Their knowledge of photography and wildlife is amazing.  They were happy to help teach photography skills and capture pictures that will last a lifetime.  



Aatish and Aashit were amazing and I would recommend them to anyone looking for a trip of a lifetime.
Tony Donato, U.S.A.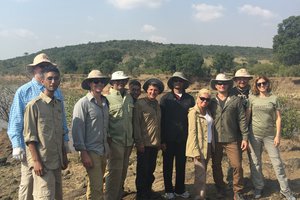 I was searching for an upcoming tour company to book a holiday to Mara , and came across Apex photo safaris , gave them a call and requested for a different type of camp as i am a frequent visitor to Mara. They suggested Sand river Mara and i agreed. They organized an excellent trip with a driver come guide who new a lot about Mara and its animals habitat.
We really enjoyed staying at sand river wish we had done 3 nights , the setting along the river it was magical. Tents the best i have stayed in so far , very luxurious . The meals were very good and catered for individual needs as well. We managed to see all big 5 in 3 days. The management and its team looked after us very well. definitely a camp to visit... and recommend to book thru Apex as both aashit and aatish have great knowledge of parks in Kenya.  
Next Trip with Apex  - Loisaba !!


Sukhen Shah - Visited Sand river March 2017.
Sukhen Shah, Kenya
Thank you guys for a truly unforgettable safari!! You really did make our trip, we can't recommend you enough! Not only did you make sure we saw every animal possible but the knowledge you have of every animal to go along with it is amazing! You both really know your stuff and I have to say you definitely picked the best camp for us to stay in, a balance of luxury and being in the wild at the same time. Look forward to seeing you again for our next African adventure!
Lindsey Argrave & Rishi Patel, U.K.
Apex Photo Safaris Ltd, along with Aatish, and Aashit were great!  Never a worry!  From the moment of submitting my deposit, to final departure, Apex provided for my every need.  The accommodations were first rate, as was every meal.  Baggage was always where it needed to be, without having to think about it, Aatish and Aashit made everything so smooth and easy.

The first part of my adventure included trekking the mountains of Rwanda in search of mountain gorillas, we were lucky enough to see a new born gorilla (30 minutes old and still "wet") which our guide had never seen in his 12 year experience.  After that memorable experience, we set off for the Masai Mara in Kenya for a five day safari.  In the Mara we saw lions, leopards, cheetahs, elephants, buffalo, hippos, and more.  As an enthusiastic amateur photographer, I found the opportunity to shoot wildlife unparalleled.  Our game driver put us in position to capture the most memorable shots.  It was truly a trip of a life time, made more so by Apex Photo Safaris.

Thank you Aatish, and Aashit, I had a wonderful experience!

George


Chicago, USA
George Turner, Chicago, U.S.A.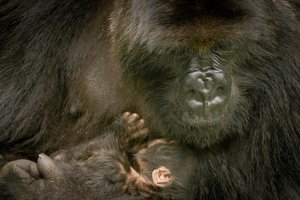 Thank you Guys !! Sand river in March 2017  , and Loisaba In December 2017 , a magical place ....... words cannot describe you got to visit it to believe..... thanks Apex ! looking forward to booking new place in 2018.




Sukhen Shah, Kenya
I loved working with Aatish and Aashit of Apex Photo Safaris! These two made the trip for my friend, Jessica, and I! They are extremely knowledgable, informative, and really listen to what  your wants and needs are for the trip. They took care of booking our flights to the Maasai Mara, our stay, and they would always be checking in to see how we were doing. They are very fun too! They not only were our guides, but they are now our friends! I am a professional photographer and was looking to capture specific photos and Aatish and Aashit delivered that plus went above and beyond for us! I feel like this was one of the best trips of my life! They worked hard to not only help us find the animals we wanted to see, but to teach us about the animals and environment. These two care about the animals, the land, and the impact that we have. They want to help preserve it for years to come, and I highly respect and admire that. They also are amazingly fast at responding to emails and any questions we or any other guest had. And they are sure to give you their best. I am recommending them to all of my friends and family looking for an amazing travel or safari experience! They will help you get to the places you need to go to take the photos and have the experiences you are looking for! I will definitely book with them again! If you are on the fence about booking, just do it! You will not regret it!
Larissa Bahr, California, U.S.A.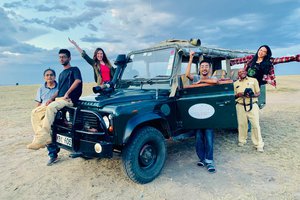 Visiting The Safari in Africa through Apex Photo Safaris is one of the best experiences my family and I have had in regards to vacations.  Mr. Aashit Patel And Mr. Aatish Patel were the remarkable associates that led the tour for my family and I.  These exceptional gentlemen are energetic and have the means to educate any and all aged individuals they take on tour about the nature of the jungle. It's the combination of their positive, good nature and the fact that they excel in many areas of expertise in regards to wildlife migration, animals hunting each other, specifics of animal life etc, that makes them a great asset in this field. Along with being extremely knowledgeable and having high work ethics, polite manners, professionalism, and their attention to detail in regards to their organizational skills, these are only a few of the many qualities they possess. 

Mr. Patel and Mr. Patel are two of the most skilled guides as they know the precise locations and exact times of the morning/day in order for us to see wildlife such as leopards, a cheetah with 3 babies, elephants, zebras, hippos, crocodiles, deers, lions, lionesses, big ostriches, hyenas ,giraffes, pigs and much more.  In Sweet waters we saw a black Rhino who was blind we fed it and touched him, we saw white Rhinos who came to the car so we can touch them, which is a rare experience for my family. 



By the end of the trip it felt as if both of these gentlemen became family to us, as they went out of their way to make us feel comfortable on the entire trip and tended to our needs beyond compare, making Apex Photo Safaris the number 1 top rated company in my experience. Not only have they inspired me to write the longest review to date, I also have been recommending them to all my colleagues, family and friends worldwide. Thank you Mr. Aatish and Mr. Aashit for an unforgettable experience. Highly recommend Apex Photo Safaris, above and beyond the best!!!
Hasmukh & Lata Patel, New York, U.S.A.
Apex Photo Safaris Ltd, along with Aatish and Aashit were great! They helped us put together a fantastic trip to the Maasai Mara and Diani. From the moment we began planning the trip, to final departure, they provided for our every need. The accommodation they organized in The Mara and Diani was top notch, as was every meal. Aatish and Aashit made everything so smooth and easy and took all our needs into consideration.


The first part of our trip was a 2 night safari to the Maasai Mara. They had recommended Mara Bush Camp - Private Wing and the camp did not disappoint in any aspect. The guides and vehicles were fantastic, the camp has an excellent location where all the tents had amazing views of the seasonal river. The staff and service was exceptional and the camp catered for all our dietary requirements. The meals prepared by their chefs were outstanding. Our guides were excellent and they did an outstanding job in assuring that we got to see plenty of game and they always put us in positions to capture the most memorable shots. 

We would like to congratulate them on doing a fantastic job in organising our safari. 


Diani too was memorable and the hotel - Maridadi Beach Resort exceeded our expectations. All in all we came back home with some great memories and we cannot wait to go back. The organizational and professional skills that Apex provided us with were excellent and we will definitely be recommending them to anyone thinking about visiting East Africa in the near future.

Overall they surpassed our expectations and we will be going back on safari with Apex very soon.

Thank you guys - we truly had a lovely experience!
Harjivan Karia & Family, Kenya & U.S.A.
Service was excellent and the trip went very smoothly.  Drivers and cars very good.  Thank you for the arrangements....
Nishi Gujral & Family, Australia & Kenya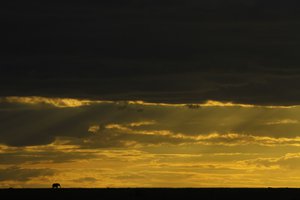 Best ever guided tour and accommodation . Well catered too. Staff super friendly , attentive, professional, knowledgeable, accommodating  to every need. Hotels, transportations, airlines, rides, tours, food, services all over everything first rate. Could not be any better . Wonderful experience. Thank you and we highly recommend the use of this fantastic organized company to everyone . Kenya itself amazing country and super friendly citizens. Wishing you the best.
Frank Sohaei, U.S.A.
We had the most amazing and memorable safari and stay in Kenya arranged by Apex, the two brothers Aatish and Aashit - who both also are professional guides!
Every detail was taken care of in a timely and responsible manner - along with lots of smiles to go with! All the accommodations were first class. The animals and game we were able to see left no feeling of anything being left out! I would highly recommend their services and will definitely avail of their services again.
Thank you Aatish, Aashit and Bharatbhai for a lifelong memorable experience!
Dilip Patel, U.S.A.
Thank you  Apex Photo Safaris for an amazing trip! This trip was truly a trip of a lifetime for me. Not only did I see sights about which I had dreamed my whole life, I got to experience everything up close and personal. I don't have enough good things to say about this tour. Well organized, educational and most of all, fun! I don't usually take tours, but this one made me feel like I hit the jackpot. Excellent!"
Desiree Wells, U.S.A.
I had been to Serengeti a few times before but my trip to Mara last month was first time. My family and I had a great experience and we owe it largely to Aatish and Aashit.  They booked our trip from Nairobi to Mara, got us great accommodation at Mara Bush camp, right along the river.
Their  knowledge of the land and the ecosystem is amazing, we had fun time learning intimate stories of cheetah families, leopard families down to the birds of Mara. Their love and enthusiasm of  Nature and its wild animals definitely rubbed off on us and now I am working with them on booking our next trip to Serengeti/Mara 2020 with more friends and family !!!
Thank you guys, you are the best!!
PS: Aatish you inspired me - going to take photography lessons before i come there again.
Nina Shah - San Diego, California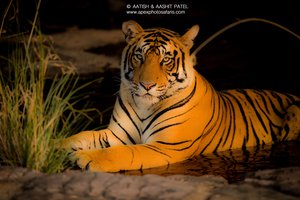 We have used Apex photo safaris several times and have been extremely happy with our choice. We have had family trips and business ones. The twins are amazing hosts, very attentive and most importantly very knowledgeable in the flora and the fauna of the area. We did the safari in the Mara twice.
The most unique thing about Apex is the attention that the guides provide when not only guiding but also teaching photography techniques and helping with post processing of the photos. I learned a lot and it helped fuel the passion for expanding my photography knowledge.


I will be using them again in 2020 to guide a climb on Kilimanjaro.
Rob Dang, Chicago, U.S.A.
This is my second safari with Apex Photo Safaris. In 2012 I used Apex Photo Safaris to visit the Masai Mara in Kenya and again in 2019 in India. Both times I had an experience of a lifetime. Besides the on the fly photography tips and tricks Aashit and Aatish keep the safaris educational, entertaining, and an immersive experience. I can honestly say that both times I learned more about my camera and how to take the best pictures to capture the moment than in any photography class I have taken. I recommend Apex Photo Safaris to anyone who is looking to have a once and a lifetime experience on an safari with some of the best wildlife photographers who are excited to teach you how to take amazing pictures.
Don Kennedy, Chicago, U.S.A.
Aashit and Aatish are excellent guides and made sure the entire tiger safari was smooth and successful. They are both expert photographers and on top of being extremely friendly and fun to be around, they made sure my whole group got great photos by coaching us through the process. Not only did we see multiple tigers on our trip but we saw peacocks and the elusive banyan tree.
Justin Rapacz, Chicago, U.S.A.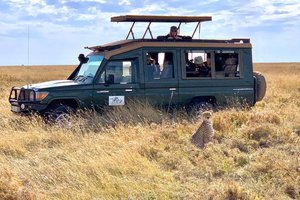 It was an experience I will never forget! From the onset of planning, Aatish and Aashit were responsive, communicative, and thoughtful in every detail. Both are highly knowledgeable guides - understanding the nuances of the animals, tracking them, and providing photography lessons/tips. We were fortunate to see all the indigenous cats!

The lodging they selected were beautiful with excellent service. They were accommodating to our special requests and made sure that all the arrangements went smoothly. Thank you Apex team for making my first safari in Africa amazing!!
Unme Thompson - Chicago, U.S.A.
Recently used Apex on a safari for six days in Tanzania. Wow, these guys were experts when It came to the locations, animals, photography and just provided us an A+ experience. They did a great job preparing us for the trip and setting all our expectations straight. We traveled during COVID (highly recommended as there were no big crowds or waiting for any service) and they made us feel safe for the whole trip. I couldn't recommend them enough, great experience!

Mike Gleason - Arizona, U.S.A.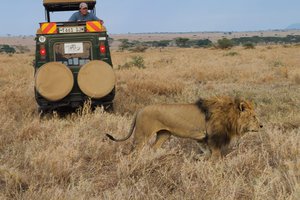 Wonderful trip! Every aspect perfectly organized. Knowledgeable guides that were able to locate all of the animals we wanted to see (close up!). Aatish and Aashit were very educational and helped with photography skills. Accommodations and cars were very nice. Highly recommend. We will definitely plan our next Safari and post travels through Apex Photo Safari.
Karen Van Bennekom - Chicago, U.S.A.
Ever had a trip with ZERO complaints?

Very professional and dedicated team. Was able to meet all requirements and very informative. The experience they have in the mara and other adventures is exceptional. Their guidnace was helpful in many ways.

The first time i have travelled and had NO complaints whatsoever!!
Akshay Shah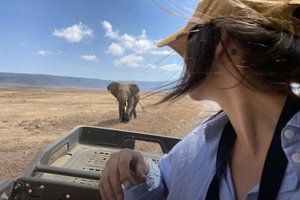 An amazing trip ! Our hosts made every part of the experience unforgettable. The accommodation was pristine . Our guides were very knowledgeable and attentive to our needs . The entire safari was outstanding. Highly recommend Apex Photos Safaris . Will definitely book again .
Kam Patel - Chicago, U.S.A.
Incredible trip with Apex! Will never forget how amazing this was. Aatish & Aashit couldn't have been more perfect! They did an impeccable job organising this trip.

They were exceptionally knowledgeable about all aspects of the safari & dedicated themselves to making sure we had the time of our lives.

We stayed in the best places of Tanzania, ate amazing food everywhere we went, I don't even have words for the game drives we did... Saw 10 cubs with 4 lionesses surrounding our jeep, so many lions, leopards, cheetahs, elephants, big five & many more.

They also taught us loads about photography & made sure we had enough gear. They had customised sweatshirts, water bottles & masks for us too!

Not only were they professional, they were great company to have around!

Boys, thank you so much for the best trip I've ever had, I'm lucky to have made 2 new friends that I hopefully get to adventure with more often!

Much love,

Belle
Belle - London, United Kingdom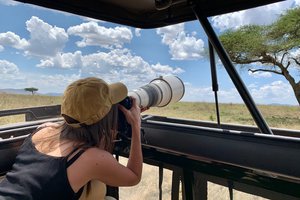 One of the nicest operators to work with, very flexible and able to cater for any need... best options provided and at very competitive prices... keep it up guys, bless...
Mihir Shah - Kenya
Great Experience!

I've been on plenty of Safari's but nothing has come close to the amazing experience I had with Apex Photo Safari's. Everything was very organized and we were extremely happy with the accommodation, arrangements and most of all the Safari! The boys are very knowledgeable and I will definitely be booking my next Safari with them! Thank you!
Nishi Shah - London, United Kingdom
I've been going on Safari's for a number of years And I can wholeheartedly say my safari experience with Apex Photo Safari has been the best. The boys have ensured Everything was very organized from start to finish. The accommodation and general safari experience has been excellent. The boys are very Extremely knowledgeable and I cannot recommend anybody better suited for the job. Can't wait for our next adventure.
Akshay Shah - London, United Kingdom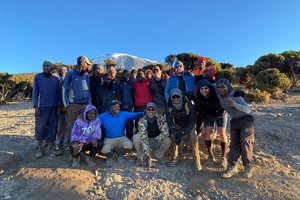 Been on many many trips organised by the twins from Apex Photo Safaris over the last 5 years (beach and Safari). I must say that the trips have been so meticulously organised, they go the extra mile to make sure all your demands are met. The accommodation they book is alway amazing and cater for our needs and the boys always check in on us to make sure things are perfect while on holiday! Highly recommend them to plan your holidays 😊
Akshi Shah - Kenya
This was our first excursion to Northern Kenya (Samburu). We booked our safari with Apex Photo Safaris and Aatish & Aashit couldn't have done a better job organizing the trip. The accommodation and overall safari experience was excellent. Our guide (Martin) was extremely knowledgeable and provided us with a wealth of information, not only in terms of game viewing but also the geography and history of the area. Highly recommend the boys and Apex Photo Safaris and we cannot wait for our next adventure!!
Sujay Shah - Kenya
Excellent service, very good guides and best prices. Aatish and Aashit are very helpful in advising where to go and where to stay and planning the mara trips
Nips Shah - Kenya
Brilliant safari experience! Top guides with extremely vast knowledge about the local area of Samburu and Kenyan wildlife in general. Travellers must book with these guys for the ultimate experience in Africa!

Rishil Patel - Kenya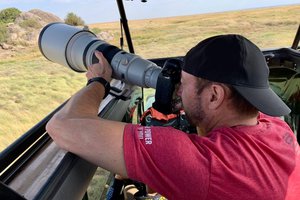 I went on my first safari with Aatish and Aashit about 5 years ago. They were absolutely brilliant - from suggestions of where to stay, very competitive rates, their knowledge of the Masaai Mara and that extra mile they are wiling to go to please their guests.

Since then I have been absolutely addicted to safari and will always book through Apex as I have full confidence in their services.

If you are keen on wildlife and safari - look no further than Apex Photo Safaris for the most unique and magical experiences. They will tailor your safari to everything you need and much much more..

Thanks guys - its been such an amazing few years of safari!! Cant wait til our next Mara trip in Jan!!
Meera Shah - London, United Kingdom
Incredible trip organised by Apex Photo Safaris! I initially spoke to them about a trip to Amboseli and they were super helpful. They told me not to worry about a single thing and they would get back to me with the best rates for the lodges in the category we were looking at. I was surprised to hear back from them within a couple of hours with the rates. However, they went above and beyond by explaining the benefits of each lodge and really helped us make our decision to stay at Satao Elerai which was an incredible camp.


They were able to get us a very competitive rate. A better rate than what other tour operators were able to offer so I would definitely reach out to Apex Photo Safaris to get competitive rates


I was very impressed when they reached out to me on our second day asking if we were satisfied with the camp and the service being provided. I have never been asked by an tour operator about my stay during my trip and I have to credit to the team. They were incredible and I'm definitely looking forward to booking my next trip through Apex Photo Safaris!


Thank you so much!
Amar Shah - Nairobi, Kenya
We have now used apex photo safaris for a very long time! We wanted to go to the Mara last minute and they suggested we try out naibosho conservancy! It was an amazing trip and the location couldn't have been better. They handled the whole booking including the drive to and from Nairobi which was very comfortable. I couldn't recommend apex photo safaris any more! Contacting them was super easy and any requirements we had was handled so that we had a stress free trip! Can't wait for the next safari!
Meha Shah - London, U.K.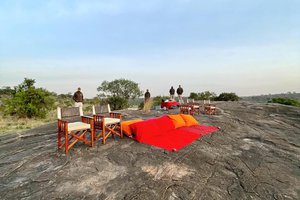 A very well put together tour of Tanzania. A seamless journey and an impeccable itinerary of Ngorongoro Crater & Serengeti. Would highly recommend Apex Safari Tours to anyone looking for a fun trip that takes the stress out of individual planning!
Sheena Shah - London, United Kingdom
Apex Photo Safari did an amazing job for us. The service that they did was excellent, and we had an amazing trip to Tanzania thanks to Apex Photo Safaris with their amazing hard work that they put into making my trip perfect.
Vishnu Shah
I recently went to Tanzania and apexphoto safaris have given my family and I an unforgettable experience. The journey from ngorongoro crater to Serengeti was impeccable and well planned. I would highly recommend apexphoto safaris as it will honestly be an experience you will never forget.
Alisha Shah, London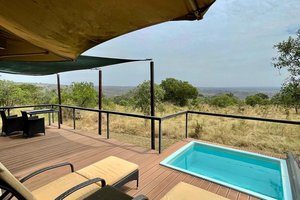 As always ; a fantastic company to book with, always a great and smooth experience. The twin brothers form a great team and make sure you have the best possible memories in the wild! Highly recommended

Mihir Shah
We are having an amazing time at Mara. Drivers are so friendly and highly knowledgeable.. I would highly recommend booking via Apex..

Radha Bij
We booked with Apex Photo Safaris for a four day trip to Masai Mara and all the arrangements were perfect. Our driver was excellent and very knowledgeable. Would book again with them as very good service too.
Rita Shah
We have done a couple of holidays  with Apex . I will start with the recent safari in the Masai  Mara .. They had designated one of their best driver/guide (Martin), who knew the Mara inside-out. The Land cruiser was in pristine condition with all the necessities required for the long journey and the hours spent in park. We were booked at the Sand River but due to some unavoidable circumstances the camp had to close down. Apex managed to get us a last minute booking at Mara Bush Camp which turned out to be a fantastic camp, from the rooms, food, views and service. Being a strict vegetarian with gluten and dairy intolerances, Apex had made sure in advance that all this was catered for. They also managed to get us out full credit from Sand River, who were being difficult on reimbursing us the full amount. In December 2020 we had a booked Saruni Lodge in Samburu through Apex as well. It was my daughter's 16th birthday and I must say we had a fabulous stay and Apex had organized a separate Villa (at no cost !) for the birthday girl. In August 2019 we had a family holiday with my brother and his family from the USA. Apex had organized a wonderful stay at the Kole Kole Beach resort from start to end. In December 2016 we wanted to go Laikipia but had no clue where to go. Apex had suggested Loisaba tented camp and Loisaba star beds. Both properties were stunning and sleeping under the stars was an experience we will never forget. I would definitely recommend using Apex for all your holidays & safaris !!
Ushma Kapoor
Had an amazing 4 day safari at Masai Mara. We wanted for nothing and our driver was really accommodating and knowledgeable. Thank you Apex Photo Safaris!
Devina Shah
Trip of a lifetime!!

The Twins did such an amazing job coordinating EVERY aspect of our trip, it made everything so seamless for us. We stayed in the best camps, had reservations at the best restaurants and overall had a truly amazing experience. Our trip was 3 couples and as one can imagine, comes many different wants, needs and opinions... the Twins handled everything with the best attitudes and utmost professionalism. I think sometimes we can forget all the things that can and do go on behind the scenes to make for such a perfectly enjoyable travel experience. Especially when you are moving from camp to camp, place to place... a lot of logistics are involved. From the very beginning with their incredibly detailed and well written communications to cover every necessary detail, to the travel management and ultimately their extensive knowledge of the animals, the camps and lands were they reside is beyond impressive! Thank you guys, I very much look forward to coordinating another trip again in the future!!!
Jill Salajka, Chicago U.S.A.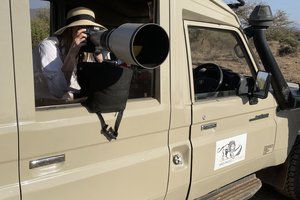 Excellent safari experience in the Masai Mara organised by Apex. The camp we stayed at (Mara Bush Camp) was amazing - all COVID protocols followed, excellent guide was provided, staff were friendly and welcoming and delicious food. Apex organised the trip very well, from sorting out our flights from Kisumu which was highly convenient and advising the staff at the camp about our dietary requirements which were looked after very well. Thank you Apex team for a lovely experience!
Jaini Shah - London, U.K.
I went on my second Apex Photo safari in October and had a fantastic time! The twins organized a fantastic trip for me and at lightning speed (the entire thing was planned in a matter of days). They hired a truly exceptional guide (Martin Guthrie) to take me out for 11 days. In Tsavo West, Amboseli, the Maasai Mara (and Naivasha/Nakuru), Martin did a fantastic job guiding and spotting. He is very experienced, possesses vast knowledge about wildlife, and has an excellent sense of where to position the vehicle for photography. He also had great suggestions when it came to photo opps. On top of that, he was friendly and very easy to get along with, so we had a great time. I have been on numerous safaris in 10 African countries, and this was one of the best. If you are a keen photographer, you will really appreciate going with Apex versus standard safari companies.
Millie Kerr - London, U.K.
Amazing trip booked by apex photo safaris. Very very prompt in finding a great lodge. And helped with every request that I asked for. Keep it up Guys.
Ganeev Giddie - Nairobi, Kenya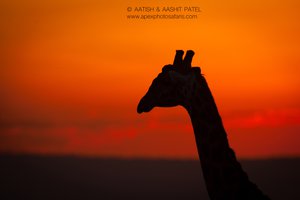 We had a flawless experience with Apex Photo safaris, this was the third occasion using them. From the moment we booked, to the point we left, they were always at hand to ensure everything was running smoothly and any questions were promptly responded to. Needless to say, we can't wait to book our fourth Safari!
Naresh Hirani - London, UK
Honestly can't recommend them enough! From the booking process to the overall safari experience their service was awesome. Our guide was extremely professional and always ensured that we were in the perfect position at every single sighting. The accommodation they suggested was top notch. Cannot wait for our next adventure with Apex!!
Nishi Shah - London, UK
Hands down, the most efficient service I have ever received !! I get a response within minutes of writing to them. They always provide the best rates and service with all honesty. Their recommendations are top notch. I am going to be booking all my holiday through them, I'd recommend you do that too. You wont regret it. Asanta sana Apex photo safaris. You guys are the best!
Reshma Shah - Nairobi, Kenya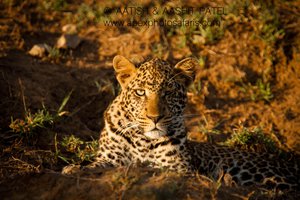 We booked a safari with Aatish and Aashit and had an amazing experience. They have so much knowledge and experience in the Mara as well as excellent photography skills. Our guide was able to get us some great shots and we saw the Big 5 while we were in the Mara for 3 nights.
Daina Patel - Toronto, Canada
An amazing experience from start to finish with Aatish and Aashit. They were very helpful throughout the booking process of our safari and we all had a great time during the trip. I highly recommend booking with them.
Anjna Patel - Toronto, Canada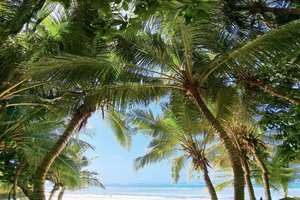 We had an excellent time during our holiday at Masai Mara. This was due to the fact that Apex organized our journey with a professional guide who was well conversed with the game park. In addition they organized our stay within our budget and also looked after our food requirements. Well done Apex and would recommend all travelers with this company.
Mehul Shah - Nairobi, Kenya
After ages,I had a spectacular trip .we got to watch the wild animals at a very close range.our gratitude to Apex tours and their expertise and experienced driver.we were overwhelmed to watch a kill next to our hired car .I had never taken breathtaking pictures of the wildlife before.
Kalpa Shah - Nairobi, Kenya
I would definitely recommend Apex Photo Safaris! We booked both safari (Masai Mara) and beach (Diani) trips through the company from the UK, and the process was completely smooth and hassle-free. Both hotels were excellent, and my first safari adventure was unforgettable thanks to the experienced driver arranged by the company. Overall, I'm really pleased, and would use them again in future, thanks Aatish and Aashit!
Sejal Mistry - London, U.K.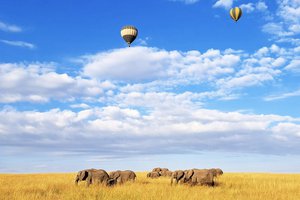 We booked yet another amazing bush and beach experience with Apex Photo Safaris! We traveled as a family of 4 and the boys took care of all our requirements. They made the booking process extremely straightforward and provided us with all the necessary information in regards to planning our journey. The accommodation in the Mara was top notch and our guide Martin was exceptional. His knowledge and experience of the bush is unmatched. We ended our 2 week holiday with a short stay at a 5* luxury resort in Diani! Thank you Aatish and Aashit for all your expertise in helping us plan this once in a lifetime adventure. Oh lastly just to mention, that we saw 3 kills in 3 days while in the Mara!
Akshay Shah - London, U.K.
I would highly recommend Apex Photo Safaris! We booked a 4 night safari in Masai Mara through the company from the USA, and the process was completely smooth and hassle-free. The Nairobi hotel and masai mara accommodations were excellent.
our flights to and back from Masai Mara were comfortable and easy. The
safari adventure was unforgettable thanks to the experienced drivers arranged by the company. We got to see all the Big Five,and early stages of the migration! Overall, I'm really pleased, and would use them again in future, thanks Aatish and Ashish,who were there to receive us, and every request was arranged promptly!
Dilip Patel - Oakbrook Terrace, Illinois
We booked with Apex Photo Safaris - Aatish and Aashit Patel- and we had an unbelievably, amazing time! Martin Githure, our driver/guide, was very experienced in Samburu (Shaba, Buffalo Springs) and Lake Nakuru and the Mara! We saw so many more animals, birds and reptiles than other safarians!! Lions, lionesses, a lioness chasing a leopard up a tree, leopards, cheetahs, and an Impala mother chased a baboon who she thought messed with her baby, up a tree, grabbed the baboon with her teeth and ripped the baboon out of the tree! She chased all the baboons who ran screaming up the trees! Do not mess with moms! We saw the last 2 of the Fab Five Cheetah brothers. We got up close to Elephants, rhinos, crocodiles, Zebras, giraffes including a baby giraffe with its umbilical cord, ostriches, a Serval cat, waterbucks, bushbucks, Topi, dik-diks, huge migrating herds of wildebeasts and zebras, gorgeous lilac breasted roller bird, Pelicans, secretariat bird, thousands of flamingos, Rothschild giraffes, Masai giraffes, Reticulated giraffes, jackals, lesser kudus, gerenuk, grevy zebra, burchel zebra, water Buffalo, tortoises, hares, oryx, Masai ostrich and Somali ostrich, white rhino, etc. Truly Amazing!!!
Steve & Angela Feig, Florida, U.S.A.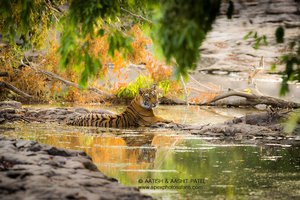 We did a customized 12 night Kenya and Tanzania safari tour arranged by Apex Photo Safaris Ltd . It included two lodge stays ( at Amboseli Serena Lodge and Ngorongoro Serena Lodge.) and two stays at tented camps (Lemala Ndutu Camp and Mara Bush Camp). Game drives were included for all of the safari days. All of the needed transfers and air travel by scheduled bush airplanes were also included. Apex staff picked us up at NBO when we landed and displayed a placard for us. They also dropped us off to catch our return flight back to the US. Communications with Apex were always very clear. Apex always replied promptly tour questions and readily provided needed information via email. They were easy to contact even when we were on our safari. Details provided by them as to included and excluded items were accurate; no surprises were encountered. We were very successful in seeing and capturing on photo all of the available wildlife inlcuding "the big 5". Food and conveniences at the lodging places were very luxurious and hit the mark. The guides/drivers were very knowledgable and considerate and helpful. Special mention to Martin. Overall, Apex is highly recommended.
Deepak & Maya Rao, Madison, Mississippi, U.S.A.
Just completed a custom 12 day trip with Apex photo Safari to Kenya and Tanzania We had done a fair amount of research before the trip, such as the places we wanted to go, using bush planes to minimize travel time, combination of lodges and tented camps and time of the year to witness the migration It was the trip of a lifetime!The arrangements were perfect, logistics of all transfers impeccable. All the locations were great! Wildlife viewing was amazing. Got our fill of animals, big cats and even got some views of a black rhino. The wildebeest crossing ( along with some zebras) was a spectacle to behold. Got to see a cheetah chase with kill, lion pride, lions feeding on a kill, serval cat Guides were excellent. Martin was outstanding. Aatish was very prompt with communications by email. Even on safari, notified us of any schedule changes for the bush plane flights. Provided airport transfers .Arranged the trip seamlessly. The trip was planned for 2020 but delayed due to COVID. Aatish was able to arrange for us to stay at all our preferred locations even with the dislocations. Highly recommend Apex for any safari trips. You will not be disappointed. We are already dreaming about our next safari
Avinash & Vinita Gulanikar - Mississippi, U.S.A.
Just got back from our 12 day honeymoon in Kenya! Aashit and Aatish planned a great itinerary for us which included Samburu, Lake Nakuru and the Mara with Martin. Martin was friendly, knowledgeable and a great guide! Our game drives were fantastic, we saw the big 5 and many others whilst learning a lot about each animal. We have so many great pictures! Aashit and Aatish picked out great places for us to stay and went the extra mile for our honeymoon. The lodges were clean and comfortable, the staff were very welcoming and we were always well fed. Our trip ended with a flight to Diani beach where we stayed 4 nights - a perfect end to a great holiday. Aashit and Aatish were quick to respond to emails/texts and even helped us sort out an extra night when we learnt our return flight had been cancelled a few months prior to our trip. We would highly recommend a trip organised by Apex Photo Safaris!
Arnold Ratnasothy, London, U.K.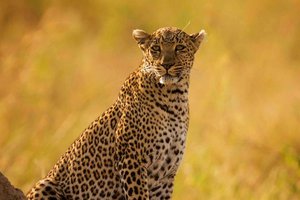 We had amazing experience with Apex Photo Safaris. Our driver (Martin) was a great host and knew the Maasai Mara very well. I will be using APEX whenever I do safari in Africa.
Jeffrey & Sheila Forrest, U.S.A.
Apex provided a once in a lifetime experience for me. From a seamless booking experience to an incredibly well executed trip, they were professional and friendly throughout. Thank you Aatish for sharing your extensive photographic knowledge and instruction and to Martin, the best guide in Kenya. I will only book with Apex from now on
Robert Aldridge, London, U.K.
Aatish was amazing in helping us book our Masai Mar experience. He was very patient will all the questions I had about the various camps and always responded to my messages promptly (no matter what time of the day it was!) Our guide Martin was fantasti, we loved the camp we were booked in and I will definitely be using APEX in the future.
Anaa Waheed, London, U.K.
What an amazing two week holiday we have had. Apex Photo Safaris organised the complete itinerary for us and chose four very different camps for us to stay at during our time in Kenya - giving us a true overall experience of this beautiful country and the opportunity to see all the animals we had hoped to see. We had the best time.


All internal flights and transfers were organised by them and we had a lovely driver, Martin, who ferried us between some of the camps and did the game drives too - again organised by Apex Photo Safaris. This just left us to enjoy the whole experience.


We finished the holiday at the beach near Mombasa, again all organised by Apex Photo Safaris who chose another great place to stay, where we had the opportunity of seeing turtles hatch.


We would highly recommend anyone to use this company when planning a safari. They always responded promptly to any questions we had. Their local knowledge and expertise will ensure you get the holiday of a lifetime.
Jill & Simon Pearce, London, United Kingdom
What an amazing trip!! Apex was incredibly thorough, planning all the finer details and great response times to any queries! This the 4th time using the company to book our safari and we would never turn back - highly recommend! Thank you again for the picture-perfect safari!

They organized the trip where they ensured both young and old(my mother 89) needs both in terms of food , accommodation and well being for were met. In addition they gave us an excellent guide who really showed us all the different types of game . A big big thank you to Apex for making a memorable fun filled holiday.
Mehul Shah
Apex safari hosted a family safari to Masai Mara and their impeccable attention was much appreciated for an excellent. Apex organised highly experienced game drivers and as a result we saw a lot of game which is highlighted below.


Apex also organised our stay at the camp and the location was amazing for a family holiday. The camp selected had excellent facilities to cater for everyone's needs whilst also allowing us to experience the true African bush experience
Akshay Shah, London, U.K.
our trip was nicely organised by apex photosafari 10 june till 25 june 2023.
we just returned and everything went as per plan. Aatish and his brother Aashith were excellent.
martin the guide and driver was very good.
i will not take any quotes from anyone henceforth. they are honest , knowledgable , patient and always there to help and reply immediately. they are experienced and guided us from before till the end.
thanks to apex and martin for make it a successful trip .
we did the whole of north west and south west of kenya safari including masai mara and the manda/ lamu beach in the end.
very happy with apex and martin
Anand & Nandita Divekar, U.K.
Great recommendations from Apex Safaris. Very organised and prompt - would highly recommend them to anyone looking to book their holidays.
Sahil Kotecha
We had a great trip. All arrangements were taken care of and we stayed in great hotels and camps and enjoyed our stay. We kept in touch with them throughout with many questions, and they always answered immediately.
Cherry Chandi & Family, Texas, U.S.A.
This was a Family Trip comprising of 10 of varied ages. we combined multiple city trips with a 6 day safari followed by a beach resort holiday.


Apex Photo Safari took care of everything from the moment we landed to the moment we checked in for return.


Their assistance and guidance in freely offering advice prior to firming up our trip helped us immensely. Thanks to their contacts and agreements we were able to get booked into some of the best hotels and resorts in the country, making the holiday very memorable.


The Key difference was their drivers, Martin and Jackson who made sure that not only did we see all that we should see in terms of Wildlife but their company for the 6 days was very welcoming.


Apex also arranged for local drivers in Nairobi, Adrian and Charles, who showed us around Nairobi and helped take us to the best places to eat and shop.


All thru our time in Kenya if we had any questions or queries either the drivers who were with us or Aatish via WhatsApp / Phone was always ready to assist, no matter what time of day.


If you are planning a Trip to Kenya, I would recommend Apex without any doubts. Exception planning and execution to deliver a holiday experience we will never forget.
Kamal Patel, London, U.K.
What a great 2-week Kenya holiday!

We were a group of 10 including 4 children (8-11 yr). Fantastic visit to Kenya including Nairobi, Thika, Masai Mara, and Diani Beach. Superb planning and service by Apex Photo Safaris!
Hasmukh Patel & Family, U.S.A.
We booked our trip to Mara Bush Camp through Apex Photo Safaris and the trip was very well planned .Aashit was always very helpful in planning our trip to Masai Mara.Thanks for making our trip a memorable experience.
Dr. Praful Sanghavi & Family
They simply too care of everything with no fuss

Aatish at Apex Safaris too care of our entire trip in Kenya (which included stays in Nairobi, Nakuru, Mara and flights to Mombasa. Any request i had, he simply took care of with such efficiency - thank you again for such high level hospitality.
Kishan Amin & Family, London, U.K.
An excellent safari tour agent. Everything was booked for us whilst we were still at home in U.K.
It meant we could enjoy every minute of our stay in Kenya without any worries of accommodation bookings, meals, flight transfers, airport pick ups and drop offs. It made our trip all the more enjoyable!
The safari in Kenya is one of the best holidays that we've had - all thanks to Apex Safari Photos.
We highly recommend this travel agent.
Anju Mehta & Family, London, U.K.
My wife and I contacted Apex via recommendation for our trip to Kenya, we're based in the UK. We're glad we chose them!


Apex quickly planned our itinerary for us, were accommodating with special requests and adjustments, very quick at communicating with us, and our 10 ten day trip to Nairobi, Maasai Mara and Mombassa was a breeze thanks to their planning. We one minor issue whilst on the trip, due to external factors, but again, Apex at the end of call to help out.


Aatish and his brother have done an excellent job, and I will using them again and also be recommending them as the planner to use to friends and family.


If you want to go to Kenya hassle free, use Apex.
Vishal Shah & Devi Shelat, London, U.K.
Recently in October 23 our family of 10, including grand children went to Masai Mara Safari. One of our friends recommended Aatish of Apex Photo Safari. We can not tell you how fortunate we were to have found him. Aatish was very quick in replying to our messages and calls. He immediately sent us an itinery which was as per our budget. I must admit the service provided was exceptional. Equally our drivers Martin and Sam, were brilliant. They had a wonderful knowledge base of all the animals and area, but also knowing where and how to find all the animals. The two of them made our Safari experience so memorable and amazing. Both had a wonderful sense of humour and always went out of their way to help us and make sure we had a wonderful holiday. We would all recommend Apex Photo Safari to everyone and would definitely use them again if we're lucky enough to go back to Kenya. Thank you all for making our Holiday Amazing. Arvind & Family
Arvind Patel & Family, London, U.K.
Amazing safari experience

Fabulous safari! Amazing driver car and experience (extremely polite and showed us 3 hunts in 3 days) honestly we could not ask for more. Very professional and timely. Thank you
Vidhi Motwani & Family, India